Samuel Leroy Jackson
That Motherf**ker From Pulp Fiction
(and a whole f**kload of other films).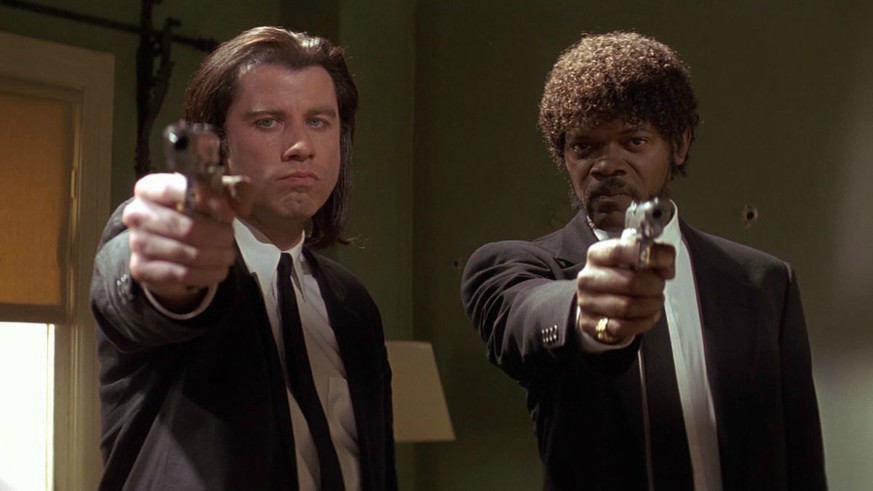 Samuel's Life and Career in a Proverbial Nutshell:

(Major ass spoilers ahead!)



1948 - Born in Washington D.C. and rasied in Chattanooga, Tennessee by his grandmother.
1972 - Graduated from Morehouse College.
1972 - Debuted in his first movie "Together for Days"
1976 - Moved to Harlem, NYC, NY to pursue a career acting in plays.
1980 - Married LaTanya Richardson
1981 - Got a role in Charles Fuller's "A Soldier's Play".
1990 - Gets his ass shot by DeSimone in Goodfellas.
1993 - Mauled to death by a raptor in Jurassic Park.
1994 - Becomes a bible-citing, trigger-happy, self-evaluating motherf**ker in Pulp Fiction.
2006 - Had enough of those motherf**kin' snakes on his motherf**kin' plane and opened some windows in Snakes On A Plane.
2012 - Blown sky-f**kin high in Django Unchained.
2015 - Got his balls shot clean off in The Hateful Eight.
2017 - Gets smooshed by an ape while trying to blow himself up in Kong: Skull Island.
2017 (again!) - Gets his ass protected by Ryan Reynolds in The Hitman's Bodyguard.


"Hamburgers. The cornerstone of any nutritional breakfast!" -Samuel L. Jackson


To learn more about Samuel L. Jackson:
Visit Jackson's IMDB page,
or read more about Samuel on biography.com